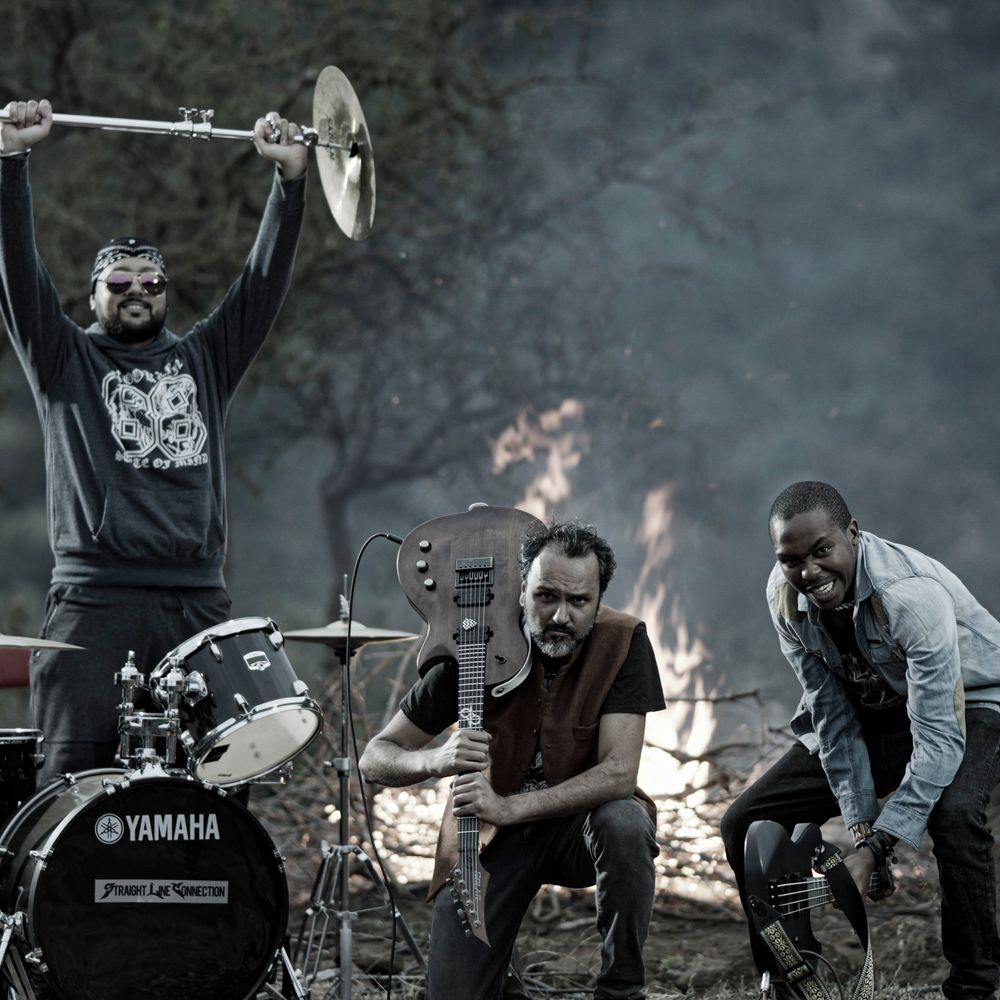 Straight Line Connection (SLC)
Straight Line Connection (SLC) is a 3 piece Rock/Metal band from the hills of Nairobi Kenya, est. 2017. Our goal is to bring the Rock/Metal scene to the forefront in Kenya and Africa in general.
In August 2017, the frontman Gun met up with Param the calm drummer with an amazing unorthodox style. Param is also a great guitarist and so They started jamming on covers. Later, Gun and Param met up with Denis the cool, fun and meticulous bassist who added an enormous rounded sound to the band.
SLC, still in its infancy, was invited to open for the Nairobi Metal Festival. SLC had the pleasure of sharing the stage with local and international bands, amongst them In Other Climes from France and Slander from Italy. SLC released their first single in October 2018 and then released the album SPACLESS on 22nd May 2019. 
They are back with a new single Jalandhar a single about Gun's father who passed away a few years ago. He came from a village in India, which is near Jalandhar, a city in Punjab. He came with nothing and always did his best to provide his family with a good life. The single is the first from their upcoming album dropping in the next few months